Hello everyone!
Very exciting update this month, we have a new and improved demo of Camp Palut on both itch.io and Steam.
Here's a look at some of the changes you can expect in the updated demo
New user interface for the menus
New interface for selecting dialogue choices
New Accessibility features

OpenDyslexic font selection
Larger font option

Adding a gallery to view unlocked CGs
Improved music and sound cues
New Test of Courage "monsters"
small rewrites and edits to scene
As big of a change as it is, there are still a few changes and improvements that will be made to the beginning of the game for the final release.
This new demo is coming in preparation for Steam Next Fest which takes place February 21-28. This is a great time for Camp Palut to reach new interested players ahead of its launch and for you to check out other fabulous indie demos.
Let's take a look at the writing and coding chart to see our route progress.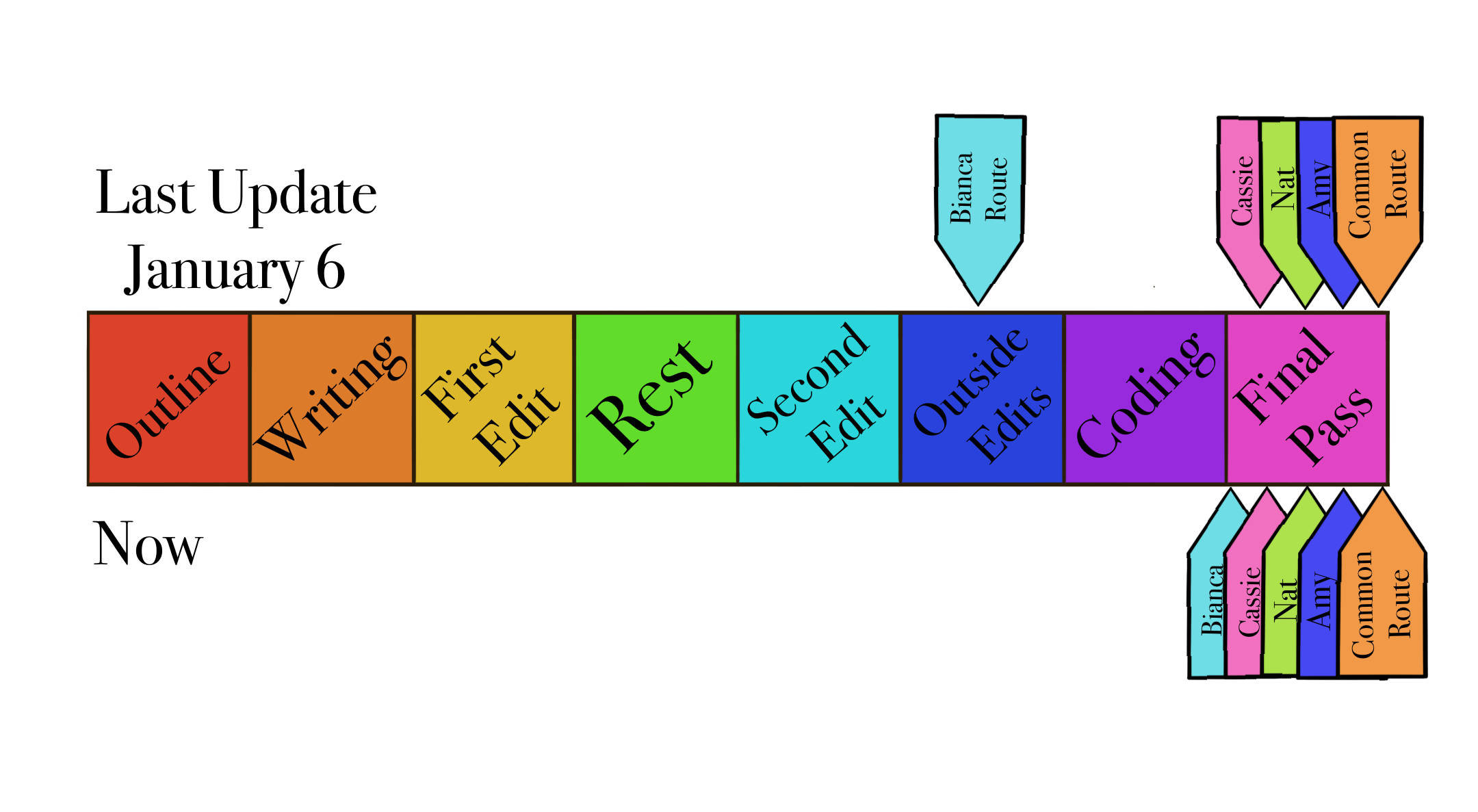 Camp Palut is finally entering its final stages! Each route will need to be combed through thoroughly to look for any typos, or grammatical mistakes, as well as adding additional sound effects and cleaning up the code. I am also continuing to add accessibility features.

Other updates not related to the demo, two more of Nat's CGs have been completed. The artist took a short vacation this month, but she will be returning soon and we will begin in earnest to finish up these CGs. I will be having a conversation with the character artist to get an idea of when they will be completed and hopefully in the next update I will have a release date!
If you haven't wishlisted Camp Palut yet, maybe give that a try. It really does help in the grand scheme of things. You can do that here.
Thanks for your continued support!
See you next month,
Nicole
Files
CampPalutDemo Itch.zip
367 MB
Jan 22, 2022
Get Camp Palut: A Queer Mystery