AUGUST, 2021 - BEARLY PLAYING GAMES DEVLOG
Bianca's route has been finished, which means the bulk of the writing is complete. However there is still a lot of editing and rewriting to do before Camp Palut is 100% finished. Amy and Nat's routes have already gone through my extensive editing process, and I plan to go through Cassie's route in September, and Bianca's in October.
No new background art at the moment, but a background is in progress and I'll be showing it off in the next update.
The creatures you encounter on the Test of Courage have updated character models! Here's one of them~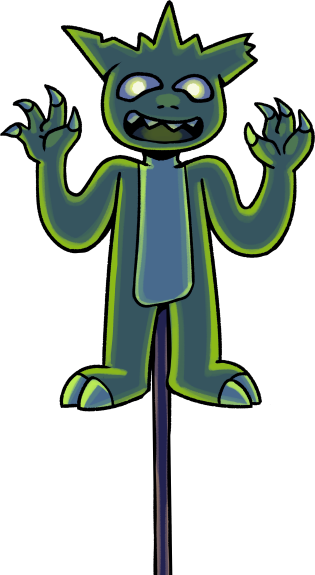 Bianca's theme has been completed and you can hear it here! I'm so excited to add this piece to the game soon.
I've been working on getting Camp Palut on to Steam, there's just a few checks left!

Thanks for your continued support!
See you next month,
Nicole
Get Camp Palut: A Queer Mystery